Minifig Collector
For Android Phones and Tablets
Note: LEGO® is a trademark of the LEGO Group of companies which does not sponsor, authorize or endorse this site or app.
Minifig Collector is a free app that helps you collect and organize your LEGO® Collectible Minifigs.
Features:
Keep track of which Minifigs you have in Series 1 through 24, Team GB, The LEGO Movie 1 & 2, The LEGO Batman Movie 1 & 2, The LEGO Ninjago Movie, The Simpsons 1 & 2, Disney 1 & 2 & 100, Harry Potter and Fantastic Beasts, Harry Potter 2, Unikitty, DC Super Heroes, Looney Tunes, Mario 1 & 2 & 3 & 4 & 5 & 6, Vidiyo 1 & 2, Marvel Studios 1 & 2, The Muppets and DFB.
High-resolution photos of the Minifigs.
Import and Export your Minifigs to Brickset.

Free!
NOTE: Early versions of Minifig Collector scanned barcodes and displayed bumpcodes. The app no longer does this per a request from TLG. See the version history for details.
Minifig Collector works with all devices running Android 4.4+ and can be installed on your SD card.
We're looking for help with translations!
Please submit bug reports to the support email - we will work to fix them as soon as possible! If you have any ideas or suggestions, please use the support email or the feedback forum.
Installation
Visit the Google Play App Store or the Amazon AppStore or search for "Minifig Collector" on your Android device: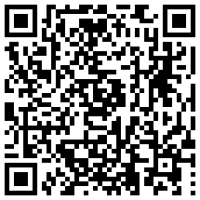 OR
Download for

free
to your Android Device.